SAY NO TO "DESIGNER DOG BREEDERS"
There is no such thing as a labradoodle, pomsky, yorkipoo ect.
"DESIGNER DOGS" don't exist, they're just MUTTS.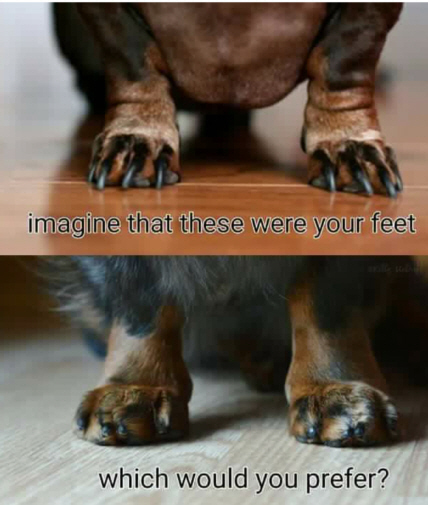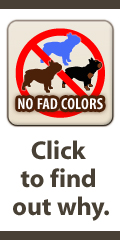 In the last few years, ads for French bulldogs in RARE COLORS have exploded all over the Internet.
These "RARE" COLORS ARE UNACCEPTABLE BECAUSE THEY ARE CREATED THOUGH A RECESSIVE GENE WHICH MAY CAUSE PHYSICAL PROBLEMS in the FRENCHIE.

The more widespread the recessive genes for these colors become in our gene pool, the greater the risk that reputable breeders will at some point find their own lines contaminated with them.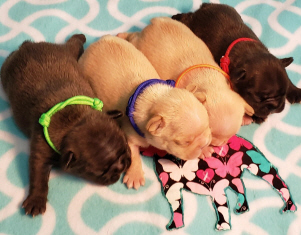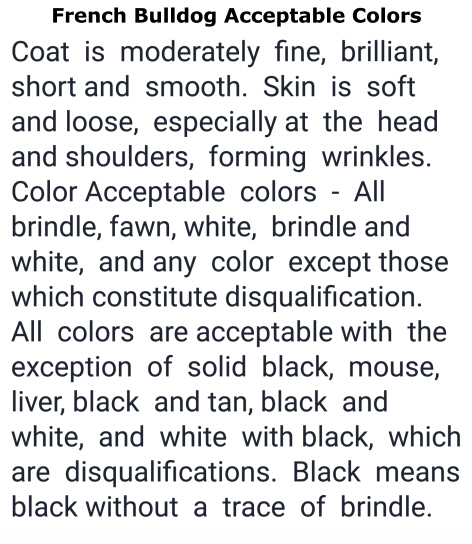 NO blue (blue brindle, blue fawn, blue pied). NO black-and-tan, liver, or merle.